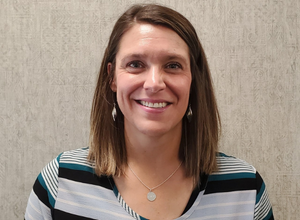 Vice President & Business Banker
Western Security Bank
---
Katie Edwards is employed with Western Security Bank and joined the UWYC board in June of 2016,
She has served as a Loaned Associate in years past, is a member of the Finance Committee, Campaign Committee and now Executive Committee.
Katie is also the current Treasurer of St. John's United Foundation Board.
Q&A with Katie
What gives you hope?
Organizations like United Way of Yellowstone County give me hope. Hope because I see all of the remarkable work they do in the community and they work tirelessly to make our community healthier, safer and more stable for families in our area. They recognize the strengths of the other great non-profits in our community and work together towards common goals so we can all have access to a better quality of life. LIVE UNITED has never had such a strong meaning as it does today!
What is your favorite place on Earth?
Being with my family in Arizona (during the Montana winter of course)!