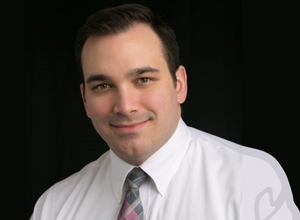 Store Leader
SCHEELS
---
Peter Philippi joined the UWYC board in July 2021. Peter has been involved at different United Ways as an Employee Campaign Coordinator and Campaign Chair before he joined UWYC. Peter has been an active member and interim chair of our Resource Development Committee and is currently serving as UWYC's chair. 
Q & A with Peter
What other volunteer experiences are you involved in?
I love to help coach youth sports such as wrestling and t-ball and help at my church. 
What gives you hope?
It is so much fun to see people engage in volunteerism or donating to a cause for the first time. Watching people flip the switch from comparing themselves to others over to showing compassion is awesome. Ultimately, most people want to help others, they just need to believe that what they are doing really matters. Seeing these first moments happen gives me hope for more.
What the world needs now is...
Grace. Kindness and help regardless of it being deserved or not.
Anything else you'd like to share about yourself?
I'm so grateful for the giving spirit of our local community! Care and concern for neighbors and community members works to build the fiber that makes a strong and vibrant place. our community grows stronger each day with the work of so many people who help each other.