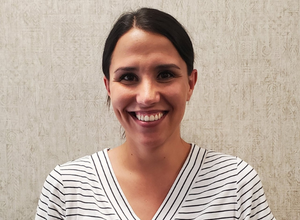 Process Engineer
Phillips 66
---
Theresa Hinz is employed with Phillips 66 and joined the UWYC board in October of 2017.
She has been involved with United Way in our community for since 2013. Theresa has participated in Day of Caring  and assisted with planning and coordination of her company's annual UWYC fundraising campaign for the last several years. She has also participates in Habitat for Humanity builds, volunteering at the Billings Food Bank and Big Sky Senior Services during the Holiday season. In the past, she volunteered at Orchard Elementary School as a classroom assistant.
Q&A with Theresa
What the world needs now is....
Patience and understanding...I think it's critical that we remember most people have good intentions. They might be motivated by different drivers and have different beliefs based on their own personal experiences or the experiences of those closest to them, but if we have the patience to listen to their point of view and the understanding to hear a point of view different from our own, the world would be a better place.
What is your favorite place on Earth?
Home. My favorite place on earth is where my family is...although Santorini, Greece is a close second.