---
We're celebrating 60 Years of impact in Yellowstone County!
---
Check out all the ways to help us add more candles to our birthday cake!
Sponsor our Birthday Blowout
Bid on Auction Items
Congratulations to our auction winners! You can pick up your items M-F, 9-5, or email Lisa to make other arrangements.
Buy a Raffle Ticket for a Brand New Hyundai Elantra!
Donate to the Diaper Drive
Thank you to this year's Community Diaper Drive donors!
Over 60,000 diapers, 19,000 wipes and 300 oz of formula were collected for the Community Diaper Bank!
Be inspired with virtual, individual, and group volunteer activities
---
Thank you to our sponsors and donors for celebrating with us!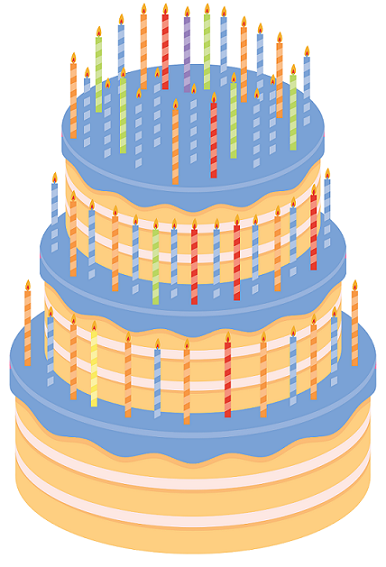 Purple
Underriner Motors, Inc. - KLJ Engineering
Yellow
Janet Carpenter
Green
Midland Claims Service, Inc. - NorthWestern Energy - Wendy's - YWCA Billings - SCL Health - Katie Edwards
Red
Yellowstone Art Museum - Karla and Rick Stauffer - Scheels All Sport - Anonymous - Synergy Salon - Adam Gross Photography - James & Peggy Good
Blue
Jayne's Signature Sweets - First Interstate Bank - Hilton Garden Inn - McCabe Electric - Tallman Dermatology and Medical Spa - Billings Preservation Society - Yellowstone Cellars and Winery - Jerry and Wanda Anderson - Rae Rae's Bakery - First Federal Bank and Trust - Marti Miller - 360 Office Solutions - Hilands Golf Club - Briarwood Country Club - Pryor Creek Golf Club - Lake Hills Golf Club - Spinners - Tom and Angela Boos- Jeanne Dressel - Rock Solid Martial Arts - John & Maurine Stevens - Jerry & Karen Rutherford
Orange
Kristi Conroy - Montana Leather Co. - The Frame Hut and Gallery - Billings Symphony - Kim & Pat Lewis - Eagle Rock Golf Course - The Grand Escape Room - Anonymous - Bernice Mason - Sharon Prokop - John & Anne DeBoo - Boyd Heilig - Shaun Harrington - Brenda Koch - Roni Baker - Brenda & Shawn Ludwig