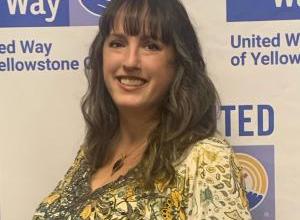 Volunteer Engagement Coordinator
406.272.8511
---
Chrissy Brese has been with UWYC since April 2021. She previous served as our Service Support Administrator. After a year in this role, Chrissy decided she wanted to change roles within the organization and transitioned to our Volunteer Engagement Coordinator.
Chrissy's work at UWYC entails in recruiting and engaging volunteers to help support our mission. 
Chrissy is a family-oriented individual who cherishes her two children and high school sweetheart of '96.
Q&A with Chrissy
What three words would you use to define yourself?
Patient, caring, and resilient
What is your personal motto?
"Try your best and have fun doing it."
Where is your favorite place to be?
Camping or playing with my kids at the lake
What is the one thing you couldn't live without? 
Family
What would you tell your younger self?
"Save your money and invest in some stock that would yield a great return."