CommUnity Rally
September 14, 2023
4:30 pm - 7:30 pm
LET'S RALLY!
We rally for change. We rally for crisis stabilization. We rally for resilience. We rally for senior independence. We rally for individuals battling with addiction. We rally for families. We rally for the health and wellness of our community. We rally for Yellowstone County! Together we can make an impact in preparing children to succeed in school, providing pathways for financial stability, and improving the health and safety for the community.
A community gathering on September 14 from 4:30pm-7:30pm at 2173 Overland Avenue. 
The CommUnity Rally (hosted on the United Way campus) is a festive gathering to engage and celebrate those who volunteer their time, share their financial resources, and raise their voice—featuring music from El Wencho, food trucks, yard games/kids zone, and volunteer engagement opportunities.  
We hope you and your company will join us for an evening of fun and interactive activities while learning about your local United Way and other nonprofits. This free admission event is family-friendly fun. Complimentary water, soda (thanks Pepsi!), and snacks are available, and beer will be available for purchase thanks to Breakfast Exchange Club. This celebration also serves as the official kickoff for the Workplace Giving Campaign.
We expect approximately 850 El Wencho fans, volunteers, community members, corporate leaders, and small businesses, individual donors, CARE Academy families, Hogan Homestead HOA neighbors. You don't want to miss this event!
The support of the community helps United Way create a more compassionate community by:
Protecting families and children from violence.
Connecting community resources and restore hope through 211.
Helping financially stabilize families.
Encouraging thriving kids and graduating seniors.
Preventing homelessness and poverty.
Preventing social isolation in senior citizens. 
The CommUnity Rally wouldn't be possible without the support of our corporate and community partners. 
Opportunities Include:
Thank you to Scheels for being the Presenting Sponsor!
Thank you to CHS for sponsoring the Stage! 
Thank you to RiverStone Health for sponsoring the Kids Zone!
Thank you to Yellowstone Group at Morgan Stanley for sponsoring the Porta Potties! 
Thank you to Montana College of Osteopathic Medicine for sponsoring the Yard Games!
Thank you to Pepsi for sponsoring the Soda Station!
Thank you to Intermountain Health St. Vincent for sponsoring Volunteer Recognition!
Thank you to Sibanye Stillwater for sponsoring the Snack Station!
Thank you to Par Montana for sponsoring Nonprofit Alley!
Thank you to P66 for being a supporting Sponsor! 
Thank you to Mutual of America for being a supporting Sponsor! 
Sponsor Type & Benefit

Presenting

Band, Stage, VIP Experience, or Photo Booth*

Food Trucks, 

Beer Tent,

Soda Station, or Nonprofit Alley

Yard Games, Kids Zone, Volunteer Recognition

 

Snack Station or Porta Pottis

 

 

$7,500

(1)

1 sold!

$5,000

(4)

1 sold!

$3,000

(4)

2 sold!

$2,500

(3)

3 sold!

$1,000

(2)

3 sold!

Food Truck Coupons and Beer Tickets

100

75

50

25

10

VIP Experience (includes reserved table near stage and close proximity to the beer booth, ice cold bottled water, and a commemorative cup to fill with your beverage of choice!) 

 

3 Tables of 10

 

2 Tables of 10

 

1 Table of 10

 

 

Opportunity for a company representative to make remarks at event

X

 

 

 

 

Option to display free standing banner at event

X

X

 

 

 

Branded photo booth logo*

 

X

 

 

 

Social media promotion

Live Remote

Live Remote

X

X

X

Signage at event

Logo

Logo

Name

Name

Name

Sign on sponsored area

x

x

x

x

x

Gazette Ad

Logo

Logo

Logo

Name

Name

Verbal recognition during event

X

X

X

X

X

Mention in Press Release

X

X

X

 

 

Name/Logo on event website

Logo

Logo

Logo

Name

Name

Recognition in UWYC e-newsletter

Article

Article

Name

Name

Name

Recognition in Annual Report

X

X

X

X

X
*Cash or inkind product value
Please respond by August 18th to be included in print and promotional opportunities.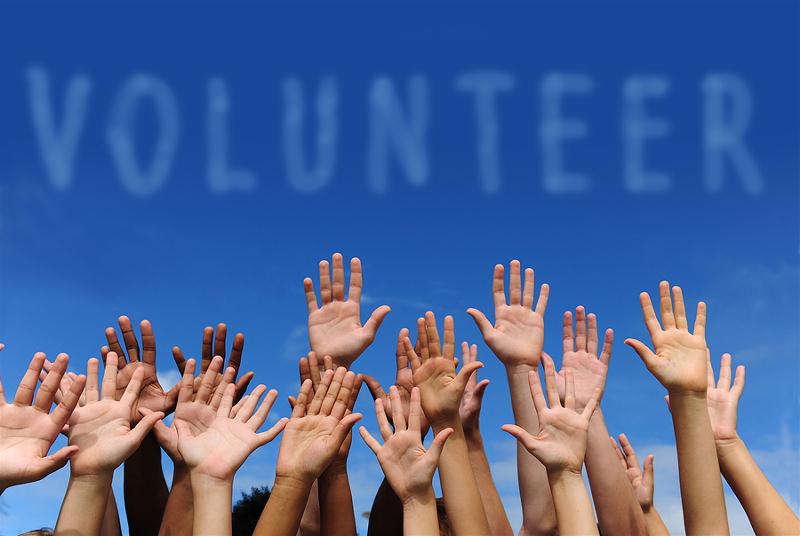 We have many volunteer needs for United Way's CommUnity Rally on September 14th.  
We also have some opportunities the week before for some prep work on September 6th.
Click Here to see all volunteer opportunities for the Rally.
If you have any questions please email Chrissy at volcoord@uwyellowstone.org or call 406-272-8511