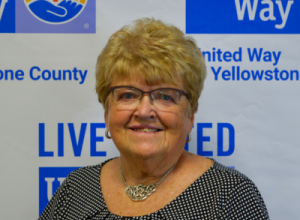 211 Coordinator
(406) 272-8492
---
Marge started at UWYC in November of 2014. She ensures the 211 database information is maintained and up-to-date.
Q&A with Marge
What is your favorite place on earth?
Spending time with my family
What's the greatest gift we can give one another?
Unconditional love and encouragement
Is there anything else you want to share about yourself?
I enjoy time in my backyard gardening and planting flowers. I love having my family and friends close by. I'm very close to my sisters and we have a lot of fun together on our travels and excursions.