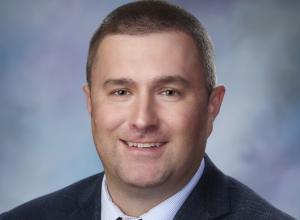 President/CEO
Valley Credit Union
---
Casey Klein joined the UWYC board in May of 2022.  He is currently the President and CEO of Valley Credit Union. Casey also serves on our Finance committee. 
Casey also serves as the treasurer for Wise Wonders Science and Discovery Museum. 
Q&A with Casey
What is your go-to motivational/pump-up song?
Party Rock by LMFAO
What gives you hope?
The wonder, excitement, good nature, and excitement to learn that children have. It reminds me that we all start off as good people that just want to have fun and be helpful.
What the world needs now is....
More unity and less judgement.
What is your favorite place on earth?
I've been to Mexico several times and I feel completely at peace when I am there. I love the slower pace.
Is there anything else you want to share about yourself?
I was born and raised in Billings and enjoy travelling with my family and golfing.