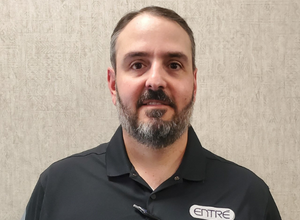 VP/Owner
Entre Technology Services
---
Craig Burke, the Vice President of Entre Tech, joined the UWYC Board in May of 2021 after meeting with the current CEO. Craig wanted to be of service to someone, and decided that United Way would be a good fit for his personal values and skillset. Craig's job at Entre Technology Services entails leadership, committee advising, and introducing efficient and secure technology or those in need, including UWYC.
Craig's vision joining UWYC was to serve people and programs that United Way supports by providing his specific skillset to people who need it. Craig previously worked in the tech industry for Chicago and moved to Billings 17 years ago.
Q&A with Craig
Christian, thoughtful, and passionate
"Kindergarten rules rule" or "If you see a snake, kill it"
My family.  My wife, Jennifer, who I have been married to for 20 years, and my two sons, Alex and Aiden.