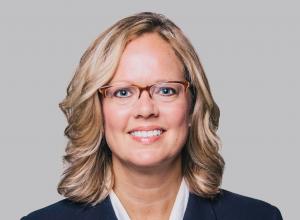 Vice Chancellor for Student Access and Sucess
Montana State University Billings
---
Kim Hayworth is employed with Montana State University Billings and joined the UWYC board in May of 2022.
Kim also serves as a professional mentor for individuals in higher education as well as is involved with the Pryor Mountain Mustang Center in Lovell, WY.
Q&A with Kim
What is your go-to motivational/pump-up song?
Unstoppable by Sia
What gives you hope?
There are good people in this world! I'm continually amazed at the generosity and compassion I see on a daily basis.
What the world needs now is....
Do justice, love mercy and walk humbly.
What is your favorite place on earth?
One of my favorite places on earth would be hiking trails in the Beartooths or the Big Horns with my husband and dog.
Is there anything else you want to share about yourself?
My husband and I moved our "farmily" to Billings in 2019 after yearly vacationing in MT for over a decade. I've found my professional home in higher education and believe it is one of the most practical ways to positively impact a person, family and community.