Pictured: Resource Development Committee Members, left to right, Pete Philippi, Brittany Minhas, Robbie Neihart, Kent Ickes, Kimberly Guy, and Theresa HinzUnited Way of Yellowstone County (UWYC) announces that Theresa Hinz, process engineer at Phillips 66 and UWYC board member will serve as chair of the 2021-22 annual campaign. As campaign chair, Hinz will connect with area companies to share the impact of United Way's work in the community with the help of UWYC's newly formed Resource Development Committee. The annual campaign has a goal of raising $1 million dollars to enable UWYC to help struggling neighbors throughout the region with immediate basic needs and achieve long-term financial stability and success. 
The Resource Development Committee has been meeting since July, focusing on increasing UWYC's ability to connect with the business community in Yellowstone County. Committee members include: Kimberly Guy – DOWL, Kent Ickes – Century 21, Sarah Link –  ExxonMobil, Brittany Minhas – BMO, Madeline Morgan –ExxonMobil, Robbie Neihart – Performance Engineering, Pete Philippi – SCHEELS, Ian Pickering, and Bryan Ragsdale –Phillips 66.
"Since the beginning of my career at Phillips 66, it was clear to me the incredible importance, as a company, of being a good citizen in the communities where we operate," said Theresa. "It is an honor to be able to help continue this commitment by serving as the United Way's 2020 Campaign Chair. I hope we can work together with our local business community to increase campaign giving this year as the needs of people in our community grow."
Theresa has been inspired by Phillips 66's culture of giving to consider her responsibility to the community and, ultimately, led to her involvement with United Way. 
President and CEO, Kim Lewis notes, "It takes a dedicated person to be a United Way Campaign Chair. They are the advocates who dedicate their talents, time and energy to making our community a better place for every person who calls Yellowstone County their home. We are honored to have Theresa as our 2021 Chair and thank her for her service to our community."
The 2021 United Way Campaign kicks off in September and runs through December.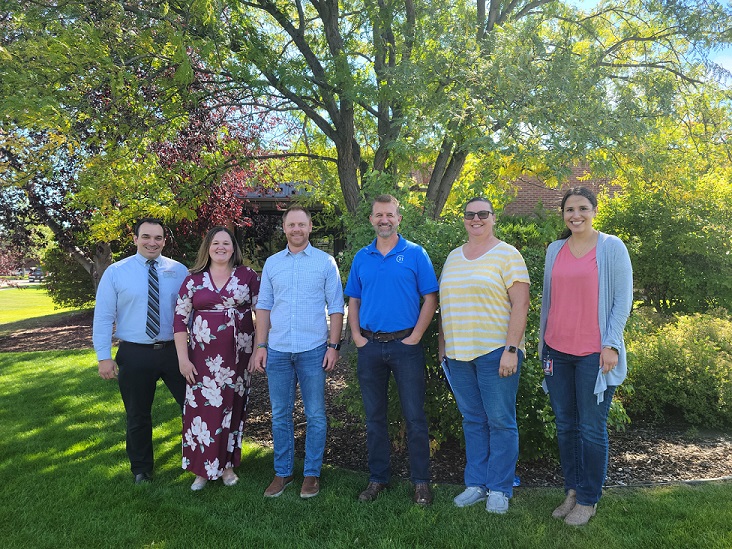 Pictured: Resource Development Committee Members, left to right, Pete Philippi, Brittany Minhas, Robbie Neihart, Kent Ickes, Kimberly Guy, and Theresa Hinz