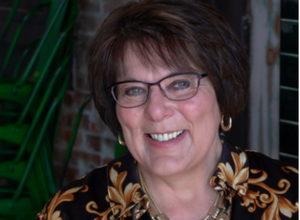 Retired Vice President of Public Health Services
RiverStone Health
Shawn Hinz retired December of 2021 following a 30-year career in Public Health at RiverStone Health.  Prior to joining the RiverStone Health team, she was a child protective services supervisor and Director of the domestic violence shelter.  Shawn joined UWYC Board in the spring of 2018 but has worked closely with the UW team serving on coalitions for over a decade.   
Shawn currently serves an Impact Committee Chair for UWYC.
Shawn is active on community Boards to include the Quality Committee through St. Vincent's Hospital, previously the executive committee for the Continuum of Care, the treasurer for Montana Public Health Association and the current chair of the Confluence Public Health Alliance.
---
Q&A with Shawn
What is your go-to motivational/pump-up song?
My genre is 70's Classic Rock but if I pick a song from the not-too-distant past, it would be "Happy" by Pharrell Williams 
What gives you hope?
The strengths that I see in people along with people who share a little act of kindness that changes someone's world.   
What the world needs now is....
We need people willing to connect, creating social cohesion, to support one another.  With this shared human experience, we have the potential to transcend cultural differences and increase empathy and understanding thus building a resilient population and community.
What is your favorite place on earth?
Camping anywhere with my kids and grandchildren.  Another favorite place is an outdoor venue with good music.
Is there anything else you want to share about yourself?
I am a 4th generation Montanan, born in Bozeman and lived most of my life in Yellowstone County on the Huntley Project.  I am invested in our community and value the work of United Way.   The UW team leads through coalition work, fundraising for grants to go to our local non-profit partners and strategizes to help tackle the needs and concerns of our community.  UWYC does what no single organization can do alone.